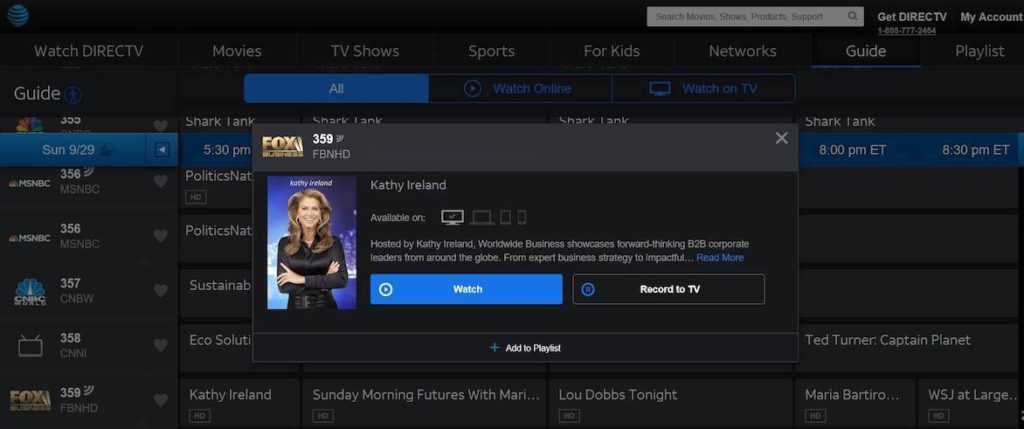 Worldwide Business with kathy ireland® airs on Fox Business Network as branded content on Sundays. Want to know more about the topics covered? Supplemental digital content is available on various video platforms & across social media!
---

FBN is a cable news and satellite news channel. While each show has its own audience, FBN provides the latest information to more than 80 million potential television households.
Viewers of FBN are business executives and professionals that make purchasing decisions. As the network marked its 10th anniversary in October 2017, according to AdWeek and many other sources (as noted below) FBN is on top of the business TV news ratings race among total viewers.
Maria Bartiromo's "Mornings with Maria", was up 28 percent from last year in viewers. In Sept. 2017, FBN marked a full year as the most-watched business TV network, according to Nielsen.
---
The Roku TV and Amazon Fire TV platforms enable content providers and advertisers to reach a massive and highly engaged consumer audience. Worldwide Business with kathy ireland® has a dedicated channel on each of these platforms!

63 Million Active Accounts

55 Million Users
---

---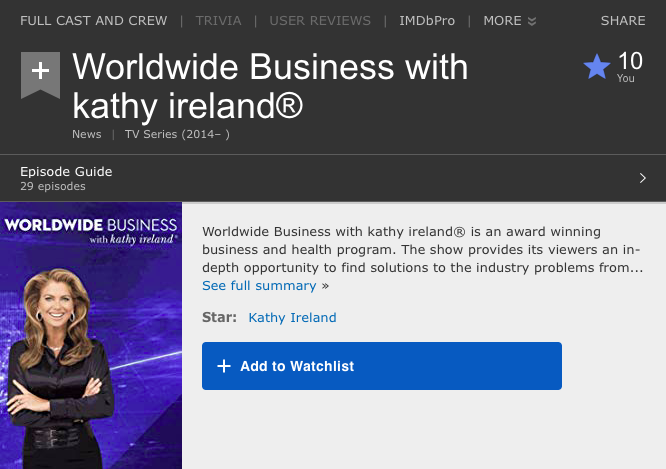 ---