Consumer debt in the United States was edging toward the $14-trillion mark in mid-2019, with the average American household owing a staggering $8,398 in credit card debt alone. As even more people find themselves under financial stress due to the COVID-19 pandemic and subsequent economic slowdown, New Era Debt Solutions is stepping up with fast, ethical plans to help customers plan a secure financial future.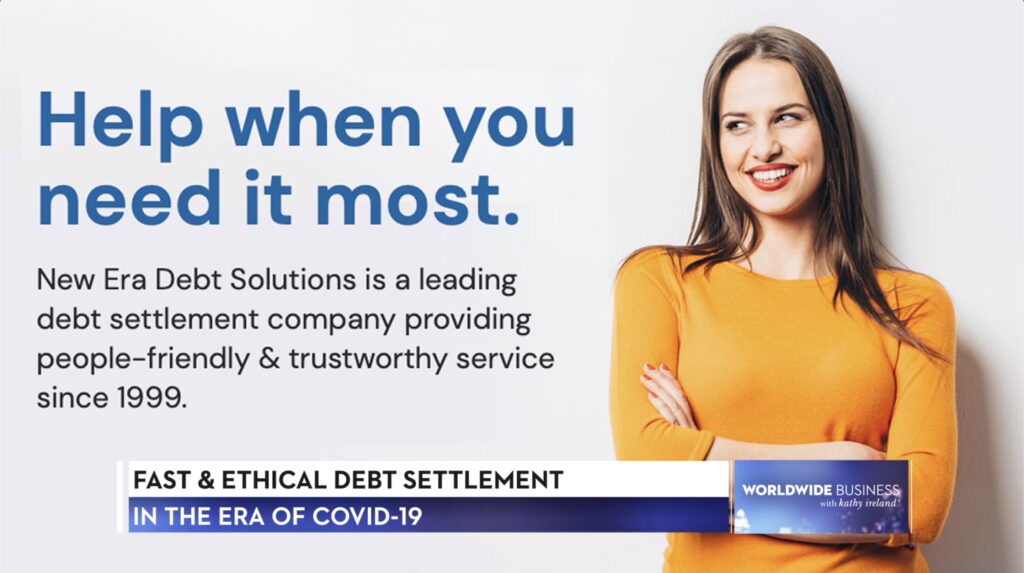 New Era Debt Solutions Sales Manager, Alyssa Bradford joins kathy ireland to discuss their fast and ethical debt settlement in the era of COVID-19.   
Visit New Era Debt Solutions to find out more.